20 Questions a Patient Must Ask a Chiropractor
Posted On
December 29, 2016
by
Admin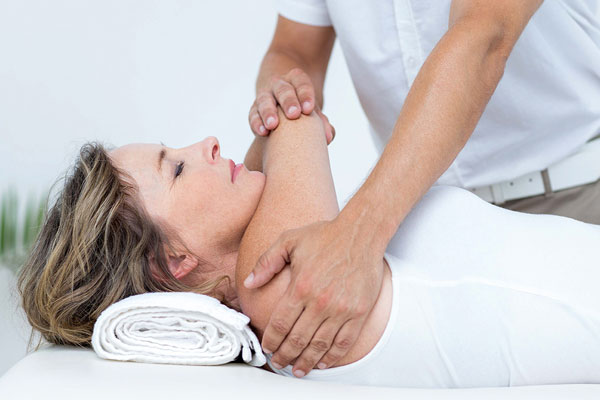 As a patient, your first visit to the chiropractor might feel uneasy. In this post, we will discuss 20 questions that must be asked before starting with treatment session.
1. Do you offer a free consultation? The concerned chiropractor should be amenable to a 10-15-minute consultation (not evaluation) with the prospective patient.
2. What are your credentials? Knowing the training and background of the chiropractor is important.
3. What's your work experience? Your chiropractor should have several years of expertise in the field.
4. Do you only treat neck and low back problems? Chiropractic care isn't just about back and neck pain. Check with the expert about this.
5. How many sessions do I need? While the chiropractor may not be able to tell you exactly how many visits are required, they should be able to provide you with a rough idea on pain relief and corrective care.
6. What are the costs? While the chiropractic office may not have access to your insurance benefits, getting a rough estimate on the different therapies should be feasible.
7. Do you offer neck and low back spinal decompression? This is a particular form of treatment that can help with neck and back pain.
8. What other therapies do you offer? There are other forms of care that a chiropractor may use, including ARPWave therapy and cold laser therapy.
9. Do you treat sports injuries? Not all chiropractors work with sports injuries, so make sure that you ask about the same.
10. Do you offer sports nutrition counseling? This can be an important step for better healing.
11. What is your approach to sports nutrition? This is important to know because you want to a professional that will consider performing bloodwork versus listening to your complaints and prescribing supplements.
12. What is your approach to a certain condition (perhaps one that the prospective patient is suffering from)? Chiropractors may use different approaches to the same condition. Do you find this chiropractor's description of their approach favorable?
13. What diagnostic services do you offer? Diagnostics such as x-rays and other forms of diagnostics might be necessary.
14. How many other chiropractors or other specialists do you associate with? Ask the clinic about the number of chiropractors working with them and who they refer to.
15. What are the working hours? The business hours are crucial because you need to make time for the sessions.
16. Will you offer additional references? Sometimes patients need the expertise of other doctors, and the chiropractor must provide recommendations as needed.
17. Are you available for urgent care? In rare cases, patients may require urgent services of the chiropractor. While they may do this, there is often an additional charge.
18. Do you treat kid injuries? Not all chiropractors work with children, which is an important consideration.
19. Was your chiropractic college Council on Chiropractic Education (CCE) accredited?
20. Do you have references of clients? Ask about clients/patients in your area.
Contact rehabFX now and request a consultation to ask all these questions!