Basketball Chiropractor - Why It's Important to Seek Chiropractic Care?
Posted On
June 01, 2017
by
admin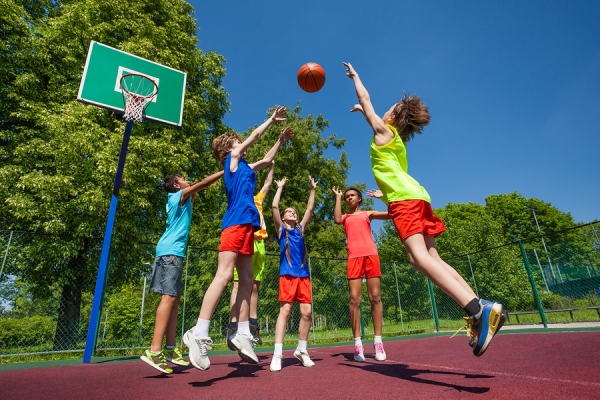 Certain games and sports involve substantial physical activity, and basketball is one of them. If you are an athlete or play basketball for fun, you know how intense this game can be. Often, injuries are common, and it is extremely essential to focus on fitness and form, both on and off the field. For many years now, chiropractors have been working with athletes and fitness enthusiasts of all levels. In fact, many athletes credit their success to their chiropractors. So, what does a basketball chiropractor do? What are the things you can expect? We have listed a few basic things to help you.
Understanding The Benefits
Physical fitness is dependent on many things, but your performance is largely influenced by your form. Yes, it is possible to avoid a few injuries, if you don't make the common mistakes. A basketball chiropractor is an expert in chiropractic care, except that he or she is more experienced with injuries and fitness concerns related to the particular sport. There are several benefits to visiting a chiropractor, such as
1.You can avoid some of the common basketball injuries. All basketball chiropractors are different in their approach and style, but they help athletes in getting their form, technique and posture right. In keeping with this, aligning the spine helps in avoiding back and leg problems.
2. A basketball chiropractor is also experienced with sports injuries, in general. He or she can help in healing the pain and injuries faster, without depending on medicines and surgeries. Well, in some cases, medicine and chiropractic care are used together for a faster recovery.
3. Physical fitness is all about practice, but continuous training can take a toll on your body. Make sure that you check with a basketball chiropractor once in a while to avoid the unnecessary pressure on your joints, nerves, and muscles.
4. Chiropractic care is all about wellness. Especially during the basketball season having regular chiropractic visits can keep you on the court longer. This will help with pain in the hamstrings and legs, which is common with basketball players.
5. Well, you can also improve your performance with a basketball chiropractor. He or she can explain and help you understand some of yours on court mistakes, which are adding to your strains, pains and other fitness concerns.
To know more, visit rehabFX now!