Keep Reading for Important Facts About ARP Therapy
Posted On
February 02, 2017
by
Admin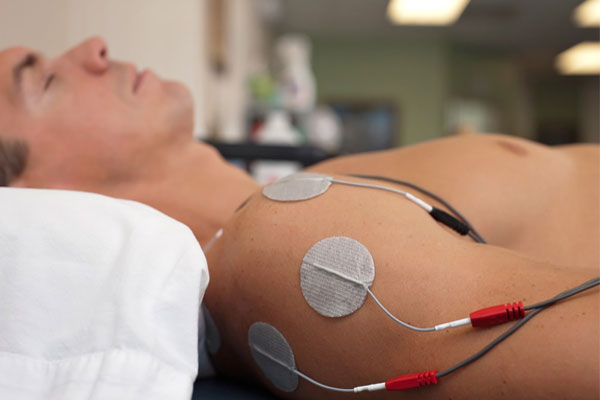 ARP stands for Accelerated Recovery Performance. It works on the principle that after an injury, muscle groups aren't absorbing adequate force, scar tissue may be forming-which can shorten muscle length and the "nervous connection" leading to that area may not be optimal. With ARP, the focus is not on the injury, but on the healing of these muscles, tendons and ligaments, so that you can recover from this injury on your own. ARP therapy was founded by Denis Thompson. In this post, we will talk about some facts that most people don't know about ARP Therapy.
1. ARP therapy is used to accelerate the recovery process from an injury. It can be used after certain surgeries to address inflammation and healing and is a common treatment for reversing chronic pain. This form of treatment can be used for optimizing athletic performance as well.
2. Some of the chronic conditions that can be treated with ARP include arthritis, back pain, ACL repairs, rotator cuff/shoulder injuries, ankle sprains and plantar fasciitis. It can also be used for treating conditions like TMJ disorders (temporomandibular joint disorder) and tendonitis. Much like chiropractic care, "ARPWave Neuro Therapy" is an additional therapy that deals with the actual origin of neurological and musculoskeletal problems, instead of dealing with the symptoms.
3. ARP therapy can be used in conjunction with other treatments. A doctor may find it necessary to prescribe medication, but ARP will deal with issues at the neurological and musculoskeletal level. As mentioned, it can be used for patients who have undergone surgery and need to expedite the healing process. That's why this therapy is so well known within professional circles, such as Brandon Marshall of the NY Jets appearing on the NFL Network. You can find this on YouTube.
4. With this treatment it is possible to find the actual origin of the problem causing the pain, and once the signal, or "hot spot", is found, the therapist will work on the muscles, so that force can be absorbed as intended. If there are any neurological miscommunications (in ARP terms) in the affected area, the therapy will break the same.
5. It is important that one talks to an expert before starting ARP therapy. At rehabFX, we like to educate our patients about the uses of ARP therapy, and depending on your diagnosis after we evaluate you (including appropriate diagnostics), our experts and therapists will discuss the need for ARP and other forms of treatment.
Visit us now to know more!