The Role a Chiropractor Plays On a Professional, Collegiate or High School Team
Posted On
January 06, 2017
by
Admin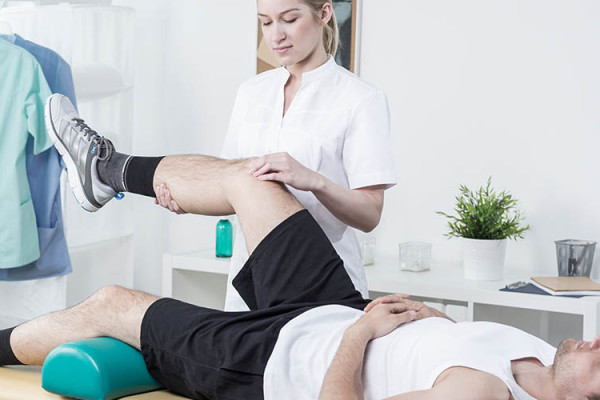 Over 22 million Americans use chiropractic care for various conditions, especially for chronic back pain and sports injuries. But did you know there are chiropractors that also work with professional, collegiate and high school teams helping the young athletes with their injuries? Let's talk about the importance of chiropractic in the professional sports arena. Most professional teams have at least one athletic trainer, surgical team, chiropractor, massage therapist and dentist on staff. They are there to provide immediate care when a pro athlete gets injured, to expedite recovery from over training or an injury and to prevent injury. So let's review these.
When a Pro Athlete Suffers an Injury
When this occurs on the field, usually the athletic trainer initially evaluates the athlete then they might bring in the surgeon to take a look. When they both determine the athlete has suffered a musculoskeletal injury (ie. sprained ankle, low back pain or shoulder pain) that is non-surgical, they then bring the chiropractor in to co-manage the case and treat the athlete. While the athlete is receiving treatment from the athletic trainer, the chiropractor is providing treatment and therapy(ies) that the trainer either is not trained to provide or does not provide at the training facility (ie. ARPWave or Spinal Decompression).
When The Pro Athlete Wants to Expedite Recovery
And what pro athlete would not want to expedite recovery from an injury?!! This is especially where a football chiropractor, basketball chiropractor, soccer chiropractor, lacrosse chiropractor, running chiropractor or baseball chiropractor comes in. With their years of experience and knowledge, they use various tools, including their hands, to get the pro athlete back on the field quickly. For example, Jay Cutler, Chicago Bears quarterback suffered a serious, but non-surgical groin injury that everyone, including the team doctors and head coach thought was going to keep him off the field and not playing for about 6 weeks. Thanks to ARPWave, Jay Cutler was back in less than half that time. Or look at Adrian Peterson of the Minnesota Vikings. He tore his ACL and was back in record time after his surgery thanks to ARPWave.
When Pro Athletes Want to Prevent Injury
Ask any pro athlete, head coach or team owner what's the key to their team doing well and making it to the championship…… they will tell you keeping the athletes healthy and play ready! That means they do many things on a daily basis to achieve this. They eat right and get proper sleep as these are important to maintaining a strong immune system, maintaining muscle mass and being able to adequately participate in practice and games. Proper nutrition in addition to diet is paramount. Most pro athletes do extensive bloodwork, like Spectracell, to determine if they have any micronutrient deficiencies (ie. vitamin B12 which plays an important role in protein synthesis and your immune system). Also, they will do things like ARPWave to help them recover from practice or a game so they can be fresh and game ready as soon as possible. Pro football player, Brandon Marshall of the New York Jets was featured on the NFL Network (check YouTube for this) showing how he uses ARPWave daily to recover quickly.
Check with rehabFX now to find the best suggestions on chiropractic care for active parents, students and kids!