Using Corrective Chiropractic to Address Your Chronic Pain
Posted On
April 07, 2017
by
admin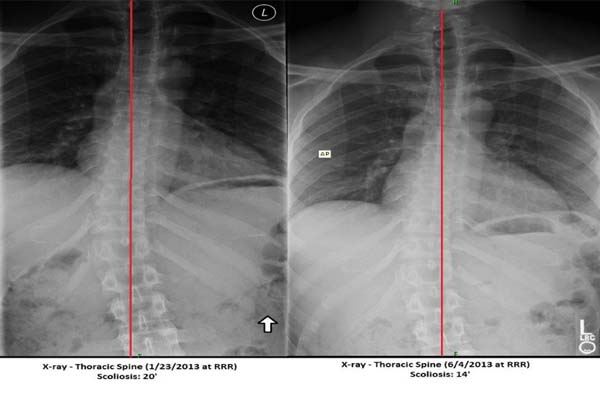 Chiropractic care has been around for hundreds of years. It is among the most preferred forms of alternative treatment, as it eliminates the dependency on medicines and surgery. Corrective chiropractic is a unique segment of chiropractic care that deals with healing from chronic pain and promotes spinal health.
Corrective chiropractic is ideal for patients who have had previous spinal surgeries or issues like disc degeneration/herniation and scoliosis. It is also known to help athletes, who suffer from frequent injuries around the same area/part of the body. Without using any medication or drugs, you can expect to get long-term relief from your condition.
Understanding The Treatment
Step 1: Your first session will be all about comprehensive and detailed examination. Your chiropractor may suggest X-rays and other kinds of tests to know your condition better. This allows for appropriate treatment goals/expectations and timeframe.
Step 2: After noting the findings, the chiropractor will discuss them with you in detail and answer all of your questions. Then the best possible treatment options will be discussed with you. It is important that you ask as many questions as required, to understand the treatment plan that is best for you and your lifestyle.
Step 3: This is when the actual treatment will start as you and your chiropractor have come to an understanding of your treatment goals, timeframe, etc. The chiropractor will follow the treatment discussed in Step 2 and will closely track the progress. Once you have completed the treatment plan in the agreed upon timeframe, the chiropractor might suggest repeating the diagnostics (probably x-rays) so you can objectively compare your initial x-rays with the most recent ones. Based on the outcome, you might want additional sessions or might want to change the treatment approach. Chiropractic care works differently for everyone, and your chiropractor will follow your personal inputs to decide the line of treatment.
Your treatment is extremely easy and comfortable. Many people report not just pain relief, but better sleep, attitude, more energy and just feeling less stressed! Don't shy away from seeking answers or telling your views. Chiropractors always wantdirect feedback from their patients.
Make an appointment with rehabFX to get great corrective chiropractic treatment in Austin from an experienced chiropractor.