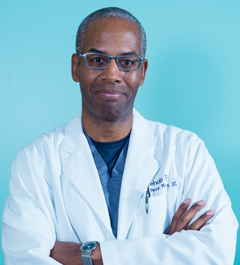 Our patients are important to us. At rehabFX in Austin, we make a commitment to every person we serve; our patients areimportant to us, so we go that extra mile to see that they get the treatment they need. In so doing, we explore non-surgical options with you to stop pain and return to normal living. Using advanced, noninvasive methods like ARPwave therapy, spinal decompression with the DRX 9000, cold laser therapy and nutritional counseling. Dr. Minors and the rest of the staff guide people like you to better lives with less pain.
Every person we see is evaluated separately and taken through an extensive evaluation process to determine the root cause of the problem. It's no secret that cookie-cutter approaches to patient's complaints often don't work; catering to the individual is the only way to get real results. We adhere closely to this philosophy, taking each person's pain on a case by case basis. Suffering and losing sleep over it? We want to help you find lasting relief.
If you are experiencing any of the problems below, we may be able to help you:
Neck pain
Sprains
Sports injuries
Sciatica
Sports injuries
Herniated or bulging spinal discs
Joint pain
Pregnancy pains
Chronic fatigue
Muscle strain
The above is in no way a complete list. If you are in pain, contact us right away, and we'll get you in as soon as we can.